KIWANIS ROCKS. NO FIREWORKS? NO PROBLEM!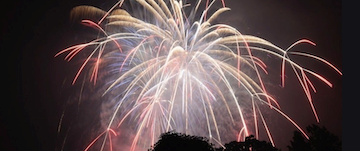 The July 3 Fireworks is how our Sebastopol Kiwanis Club raises funds to support community projects. But did the lack of a fundraiser stop this amazing group? No! They still stepped up to meet local needs. Wow!
They managed to support the following local programs with grants ranging from $250 to $2500: Sebastopol Center for the Arts Supervised Distance Learning Program, Bija Choir Online Music Program, Castle Childcare, Books on Inclusion and Diversity for Apple Blossom School, High School Art Supplies, Online Platform to Assist Teachers, Special Education, and more!! Thank you Kiwanis!!!
A message from Kiwanis: "Sebastopol Kiwanis Club is grateful to the many sponsors and friends who stepped up and helped make this year's 'Auction for Education' such a success!"