Horizon Shine RV Village Launched!
The Horizon Shine RV Village in Sebastopol is up and running. All 18 RV dwellers are on site, plus the on-site resident manager Ben Peterson. The project manager Hector Gutierrez is on the job also, case managers are working one-on-one with residents, the place is neat and tidy, with portalets, trash and garbage organized, and an overwhelming sense of security and hope for a brighter future. What a wonderful contrast to the situation we saw on Morris Street! Wow. Sebastopol really stepped up for the unhoused. Lots of credit to St Vincent de Paul - they bought the land and leased it for this use - and to Sonoma Applied Village Services, the amazing nonprofit operating the Village. I am so proud of my community.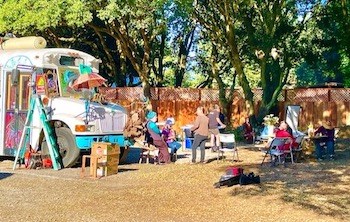 Horizon Shine - A community for RV dwellers.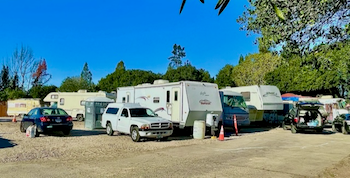 All 18 RVs are in and organized.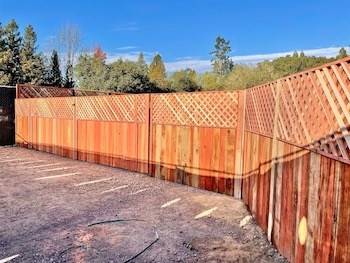 This is the fencing and gates as seen from the street. Nice!